I love using patterns from independent designers, it feels so much more personal. So when I found
Salme patterns
on etsy, I grabbed a couple.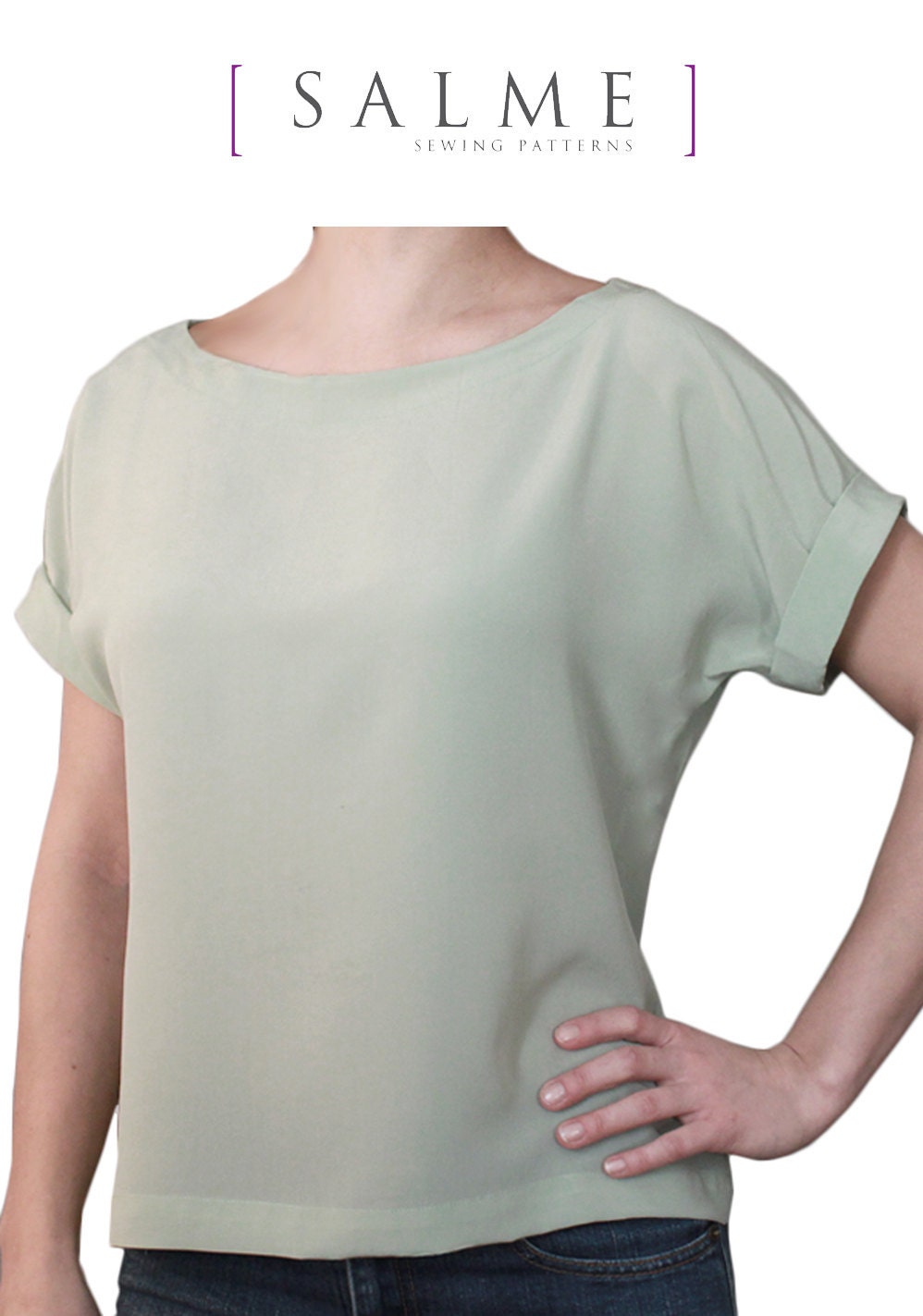 This pattern is the kimono top, and I gave it a go with a wearable muslin. I had a mystery fabric from the remnants bin at my local fabric store ($5 - bargain!) that I think is probably a cotton silk blend. I have a gorgeous vintage silk in a delicate green with a lovely large-ish floral pattern on it, that I didnt want to experiment with but that I think would be good for this pattern.
the pattern comes as a PDF, and it was only 12 pages to tape together so I was good to go pretty quickly. With five pieces (front, back, back facing, front facing and sleeve cuff) it cut out quickly, and I was away laughing.
I found the instructions on the pattern pretty good, although if you were a true beginner there were some bits that might trip you up, mostly about finishing. I completely made a hash of the neckline and it never quite sat the same (totally user error, not the patterns fault at all) but apart from that it went together easily. As a rule I don't love facings, so depending on fabric choice I would consider doing bias binding at the neck, but the facings are well drafted.
All up it probably took me two hours, although that included the neck error so next time it would go together faster. Here's the photo of my finished top, totally wearable for a muslin I think!
Bigups to Salme patterns I think they've done a great job, and I'd encourage people to check out the patterns